Reykjavik Natura Activity Calendar
Happenings at Berjaya Reykjavik Natura Hotel
At Reykjavik Natura we like to keep ourselves entertained and happy. That is why we have set up activities for each day of the week. Our aim is to offer some fun for all our guests, both young and mature. We hope you enjoy your stay with us!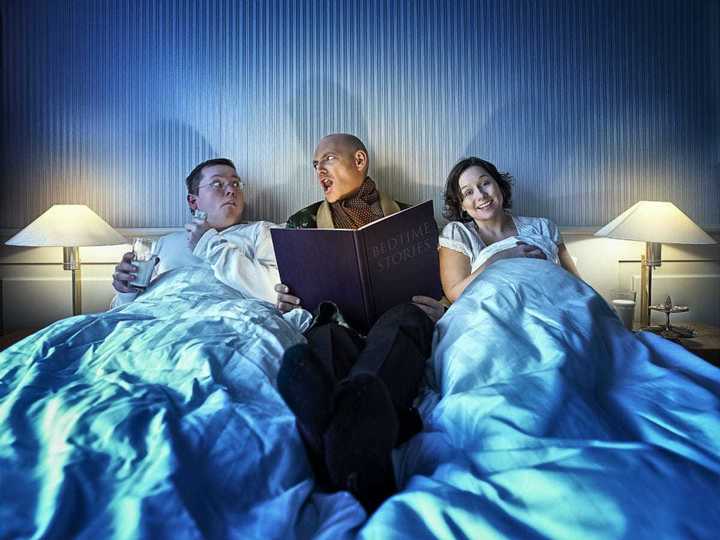 Monday: BEDTIME STORIES
Whether you are wearing your striped pyjamas and bunny rabbit slippers or not, you will enjoy our Bedtime Stories where actors read Icelandic literature for you. We'll provide some blankets to snuggle under while you enjoy the readings.
Tuesday: NATURA SPA DAY
Guided mindfulness. Meditation in water every Tuesday morning at 7.30. Come and enjoy an exclusive moment to start the day gently at Natura Spa before its official opening time.
Feel relaxed and refreshed during your stay by enjoying our Natura Spa, located on the ground floor. Hot thermal pools and sauna, massage and beauty therapies for your indulgement. Please notice that you have to book the therapies in advance. 10% discount of the entrance fee to the spa.
Wednesday: TASTE OF ICELAND
Wednesdays are rotation days where we rotate brewery day (Skál!) where you can taste Icelandic beer and taste Icelandic food day. Authentic Icelandic Beer or Food Tasting, knowledge and fun at 17:00 at Satt Restaurant. Happy Hour from 16:00 - 18:00 hours. Extra long Happy Hour on Fridays 14:00 - 18:00!
Thursday: MOVIE NIGHT
Cuddle up in our screening room and watch classic Icelandic films with English subtitles, all night if you wish, no entrance fee of course. Be there at 21:00. We'll bring the popcorn, pillows and blankets for you!.
Friday: EXTRA HAPPY HOUR
We know your room is nice and warm, but why not come down to Satt Restaurant, grab your favorite drink at the bar and enjoy the cozy, delightful atmosphere. On Fridays we have EXTRA Happy Hour from 14:00 - 18:00. Cheers! or as we like to say it Skál!
Saturday: SEA SWIMMING AT NAUTHOLSVIK
We know it might sound a bit crazy but cold-water swimming is the new hot thing in Iceland. Take a dip in the Atlantic Ocean and soak in a hot tub afterwards - it is really refreshing. Summertime open 10:00 - 19:00 every day.
Sunday: BRUNCH WITH THE LOCALS
Sunday is a big brunch day in Iceland. Families and friends gather and have a good time enjoying scrumptious food. Join us and other locals for this tasty Sunday tradition at Satt Restaurant.