ICE-SAR - Icelandic search and rescue teams have your back
Iceland Travel Info ICE-SAR - Icelandic search and rescue teams have your back
Iceland's population of about 330 000 people are scattered around the 103 000 km2 island, with two thirds living in the Reykjavík metropolitan area and one third in small communities around the country. Because of the long distances all emergencies cannot be attended to by the official authorities in time, so the Icelandic Search-And-Rescue service, ICE-SAR, has volunteers based around the country to help out people in need.
Project Manager at Safetravel, Jónas Guðmundsson explains what kind of training the ICE-SAR volunteers get:
- Usually people apply for the teams in autumn and start a 1-2 year training. After finishing that they will become members. In that time they learn first aid, mountaineering, climbing and so on.
According to the ICE-SAR website there are about 100 rescue teams, with thousands of volunteers with special training in different fields from mountaineering to medical skills, who have agreed to be available whenever needed. This system has also brought the rescue teams attention worldwide.
The ICE-SAR's origins are from 1918, when the Westman Islands Rescue Team (Björgunarfélag Vestmannaeyja) was founded. Since then the ICE-SAR and its parent associations have brought to Iceland the first rescue ship and helicopter, improved traffic safety and started the Maritime Safety and Survival Training Centre.
Today the numerous volunteers help out both tourists and locals with whatever Icelandic circumstances throw their way. Gunnar Örn, based in Hvammstangi, has been with ICE-SAR for 20 years and has experienced all different kinds of tasks: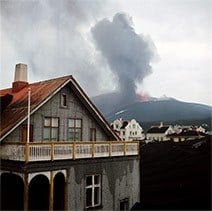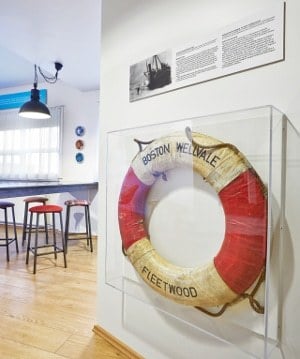 Berjaya Hotels is an active sponsor of ICE-SAR, donating a fixed proportion of hotel room income to the association. Supporting ICE-SAR is a part of the Berjaya Hotels' social responsibility policy. Having a strong search and rescue team available when needed is of the greatest importance, not only for Icelanders but also for foreign visitors who regularly need its assistance. ICE-SAR is thereby a strong supporter of tourism in Iceland, and it is invaluable for tourists to be able to count on the selfless work of Landsbjörg.
Each Berjaya Hotel, has a room or a suite dedicated to a search and rescue event that occurred in its region. These rooms contain detailed information, photographs and other items that relate to the event. Thus, the stories of the individual search and rescue achievements of Icelandic rescue teams throughout the country are shared with hotel guests who are, moreover, invited to support this excellent cause.
23.01.2019
Be on our guest list
Offers, news and other special treats
More in Iceland Travel Info
07.02.2019

February, the month of love and affection provide a unique romantic getaway for couples looking to warm up in each others arms under the beautiful northern lights of Iceland. Here is what you can expect out of the weather as you enjoy Iceland and maybe this month's events.

23.01.2019

The Icelandic landscape and nature are unique, to say the least. Between earthquakes, volcanic eruptions, avalanches and extreme weather there's a lot to deal with regarding mother nature.