Hotel Class
The purpose of the Hotel Class is to provide support to the company's human resources policy by strengthening employees' professional development to improve their performance, enable them to handle the challenges involved and gain an opportunity to grow and develop in their profession.
The Hotel Class manages staff education in all fields, and all training takes into account the company's policies and the needs of its employees to ensure it is as direct as possible.
Workplace training at
Iceland Hotel Collection by Berjaya
The goal of the hotels is to ensure that trainees receive professional education to tackle future challenges. The size and diversity of the hotels mean that trainees have the option of a highly extensive range of knowledge and experience within the positions that belong to the industry and benefit from the diverse educational activities within the company. The company focuses on ensuring healthy workplace morale and specifically seeks to strengthen the managers of kitchens and restaurants in their role as instructors and mentors.
Iceland Hotel Collection by Berjaya operates two hotel chains, Berjaya Iceland Hotels and Edda Hotels, in addition to running three Hilton properties. Catering activities form a large part of the operation of the hotels. The restaurants VOX Brassserie & Bar, Satt, Slippbarinn, Geiri Smart and Konsúlat Wine Room are operated in the company's hotels in the greater Reykjavík area, as well as Aurora at our Akureyri hotel, Mylla at Mývatn and Lyng at Hérað. Extensive and dynamic workplace training is carried out in the hotels' restaurants.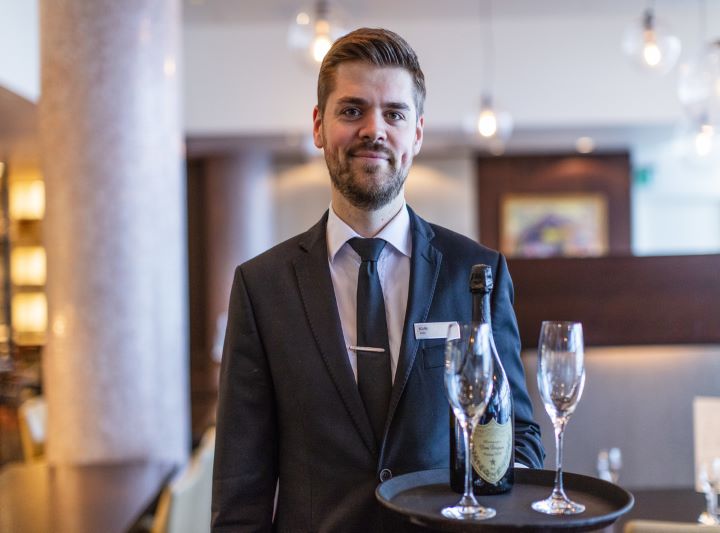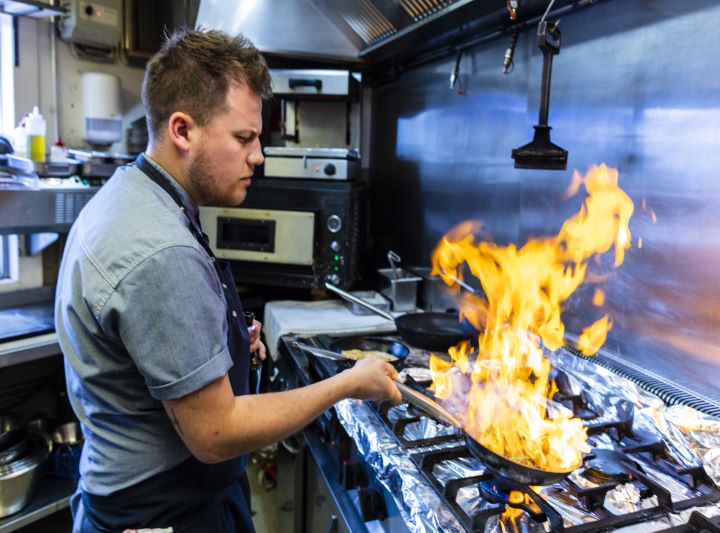 Apprentice training
Trainees at Iceland Hotel Collection by Berjaya have their master instructor or mentor who guides and teaches them and prepares them for their journeyman's certification. Trainees who are under contract with the collection, also enjoy the benefits of being part of such a large workplace. The chain employs numerous master chefs and professionals with extensive experience who are happy to share their expertise and knowledge with the hotels' trainees. Part of the operation of the Hotel Class involves managing the training and education of trainees. Apprentice days are held regularly, during which trainees receive training or education on issues that are at the forefront each time, whether in sales and services or specialized training such as barista training.
In addition, there are numerous courses on offer for trainees such as wine courses, coffee courses, cheese courses, etc.
How to apply
Applications for trainee positions can be sent in throughout the year. The contractual period for baker and chef apprentices is four years, while training to be a waiter takes three years. During the training period, trainees generally spend three terms in college, while the other part of the education takes place in the Berjaya Iceland Hotel workplace with which the trainee has a contract.
Conditions
To apply for a trainee position, the applicant must be positive, willing to learn and strive for success and enjoy working in a dynamic and international environment. The applicant should preferably have completed a general food training course.
For further information please contact Gígja Magnúsdóttir: gigja(hjá)icehotels.is