Natura Spa
Welcome to well-being
Step into a world of well-being where time is left behind, and the atmosphere is designed to soothe both mind and body as we believe that the mind, body, and spirit are intimately connected.
Entrance fee
Adults: 4900 ISK for one-time access to the spa.
Children, 6 - 12 years: 2450 ISK
Children under 6 years : Free access with adult. Max. 2 children per adult.
Opening hours:
Natura Spa is open:
Monday - Friday 12:00 - 19:00*
Saturday & Sunday 09:00 - 19:00*
*Latest entry to the pool area is 30 minutes before closing.
Children 12 years and younger are welcome from 12:00-16:00 on weekdays and 09:00 - 12:00 Saturdays and Sundays.
Contact Information:
Tel: 444 4085
E-mail: naturaspa@icehotels.is
Facebook
Instagram
To book groups of more than 6 people we kindly ask you to email us at naturaspa(at)icehotels.is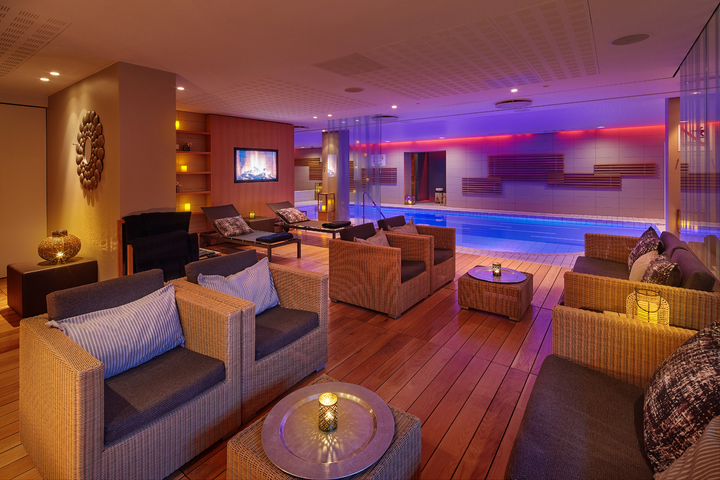 Warm pool, sauna and hot tub
We welcome our hotel guests to enjoy the facilities and relax in the warm pool, sauna and hot tub. Or cozy up near fireplace in the warm pool area. Please take the elevator to the ground floor where you will find Natura Spa. Our hostess will welcome you and guide you through the facilities.
You can rent a swimsuit at the spa for ISK 500.
Hotel guests can contact Natura Spa on an internal phone number.
Expenses for your experience at Natura Spa can be added to your hotel bill and settled on your departure