The Hotel
Experience Reindeer Country
Berjaya Herad Hotel is located in the peaceful and beautiful East Iceland town of Egilsstadir. Offering first class amenities, Berjaya Herad Hotel is a great place to stay, with its comfortable accommodations, high-quality restaurant, friendly service, as well as excellent conference facilities for business travelers.
The interior design is warm and cozy, and draws inspiration from the gorgeous local nature.
Outdoor activities in the area range from hiking, fishing, bird watching and so much more. When you return from a day of fun, enjoy a freshly prepared dinner or drink in the bar while watching the sunset, or scanning the skies for the Northern Lights.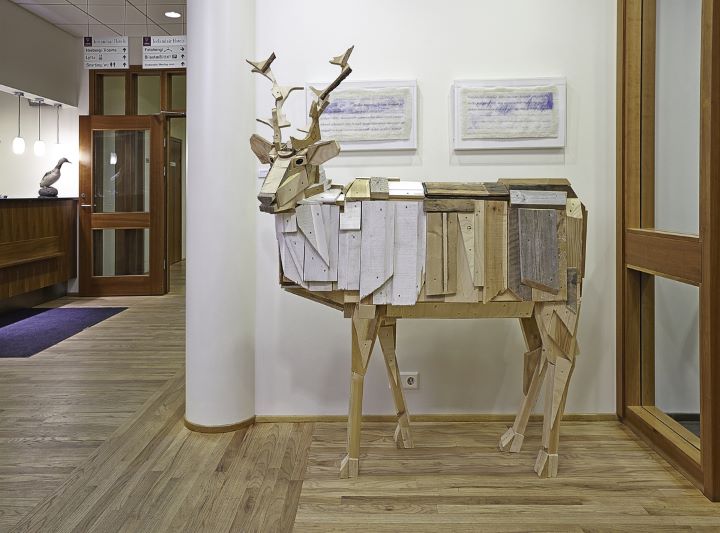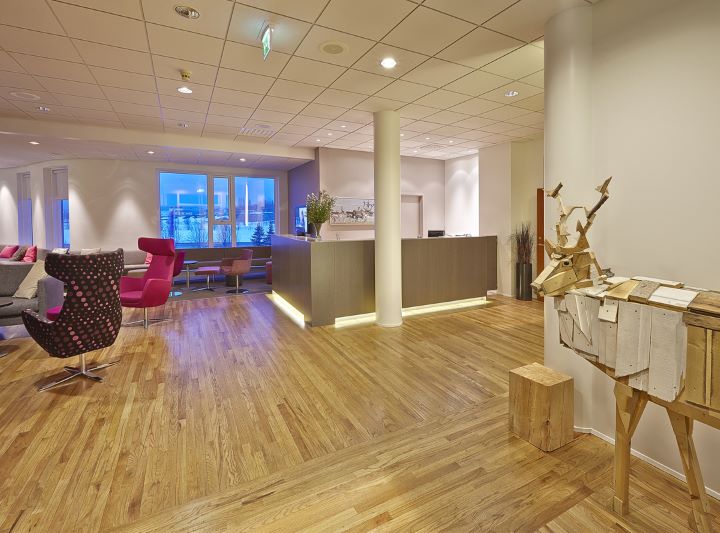 Green Hotel
The hotel is certified as a Green Hotel and operates according to the international environmental management standard ISO 14001. Our goal at Berjaya Iceland Hotels is to continually improve our environmental performance without compromising the outstanding level of service our guests have come to expect.
We pledge to:
Reduce waste and increase recycling
Choose nature-friendly products and services
Emphasize on using local products and Icelandic ingredients
Follow the current environmental legislation and aim to exceed it
Inform guests about our environmental policy and how they can help
Educate employees and service providers about environmental issues
Adventures in Egilsstadir
Egilsstadir is an exciting place to visit both in the winter and the summer, and we make sure our guests feel welcome all year round at Berjaya Herad Hotel. The area offers a variety of outdoor activities including bird-watching, fishing, hiking, bathing, admiring the surrounding nature or simply enjoying good food and taking time to relax.