Meetings & Events - Herad
On the opposite side of the country from Reykjavik, Egilsstadir is the perfect alternative to the capital and is the ideal conferencing venue in East Iceland. The newest wing of Berjaya Herad Hotel contains a large conference/meeting room, addressing the needs of a number of businesses and event planners.
Inclusive of the rental are such devices as a projector, screen, DVD player and microphone, while other high-tech equipment is also available. The possibility of catering a two-course meal can help make the day go more smoothly, while simpler, lighter refreshments and coffee break snacks can also be supplied.
Wireless Internet connection is there for you at Hotel Herad.
Our rooms are not just restricted for business purposes, though. If you're planning a wedding, party or other social event, please contact us with enquiries.
Meeting room informations :
For further information or to book now please e-mail us at herad@icehotels.is or by calling + 354 471 1500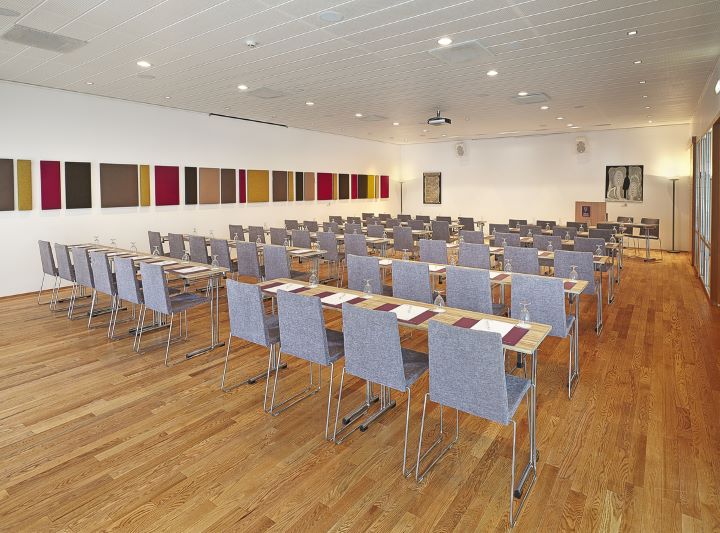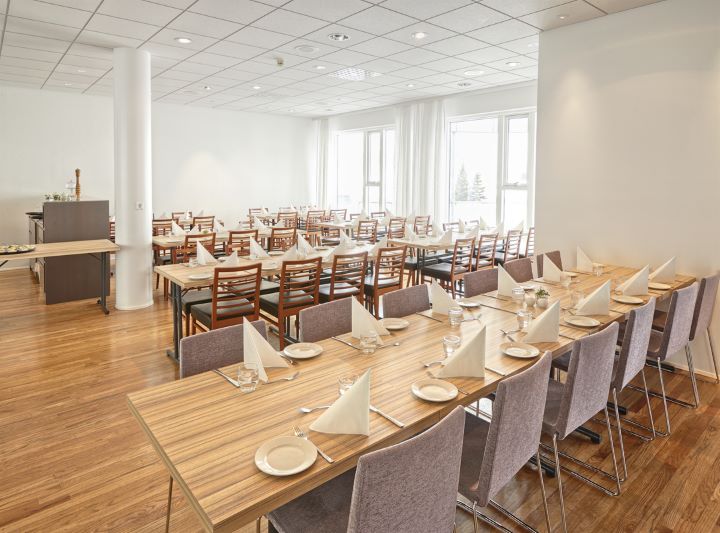 Banqueting
Throw your banquet at Berjaya Herad Hotel, in one of our halls and assembly rooms. Weddings, birthdays, annual ball, presentations or other celebrations - we offer our service. Our assembly rooms take 12 - 100 persons and the catering is in the sure hands of our first class chefs.
We also offer catering services outside of the hotel.
Drop by and take a look at our newly refurbished facilities and we´ll be happy to assist you in throwing a unforgettable feast.
For further information you can also call us: (+354) 471 1500 or email herad(at)icehotels.is