The Hotel
Did we catch your eye?
Sleep and wake in fun, colourful surroundings with friendly staff to serve and assist you. Original and colourful and designs characterise the hotel. Rooms are uniquely decorated with quirky styles that catch your eye, capture your heart, and could never be mistaken for anywhere else you've ever stayed.
Touch a ship in the slip
Reykjavik Marina is located by a slipway in the old downtown harbor district of Reykjavik, where it has a unique view of the ocean. The slipway is a great location for a hotel, just a stone's throw from the capital's attractions, with one of the best views across the bay.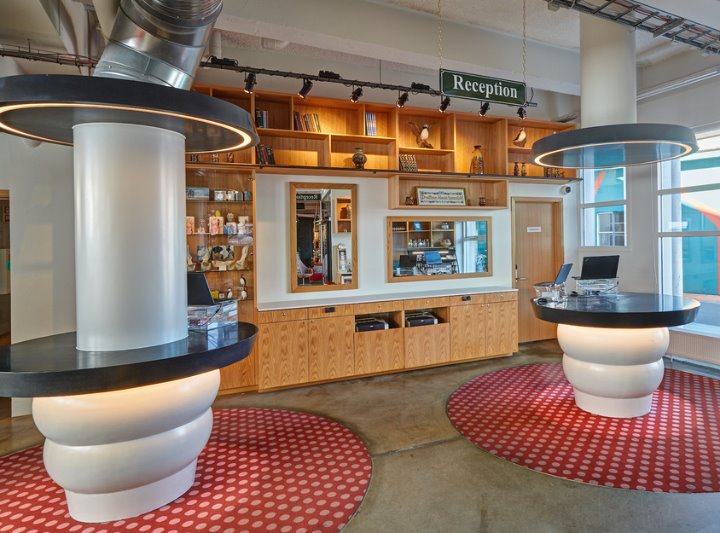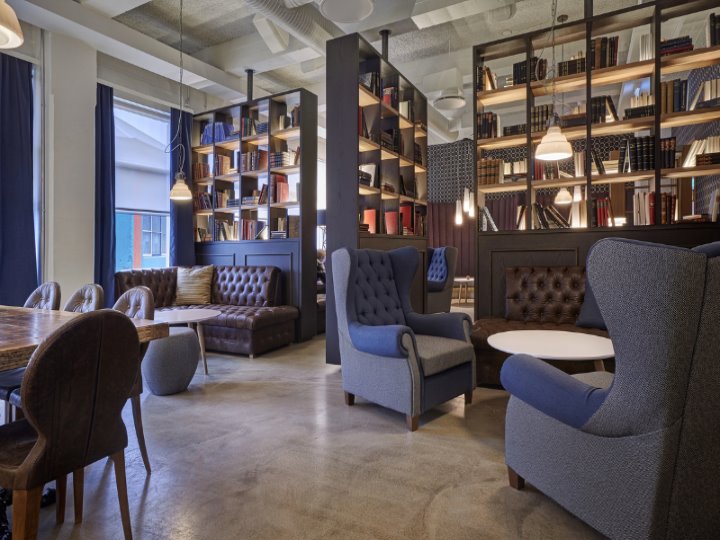 Green Hotel
The hotel is certified as a Green Hotel and operates according to the international environmental management standard ISO 14001. Our goal at Berjaya Iceland Hotels is to continually improve our environmental performance without compromising the outstanding level of service our guests have come to expect.
We pledge to:
Reduce waste and increase recycling
Choose nature-friendly products and services
Emphasize on using local products and Icelandic ingredients
Follow the current environmental legislation and aim to exceed it
Inform guests about our environmental policy and how they can help
Educate employees and service providers about environmental issues
Reykjavik Marina's design
Icelandic design is becoming more and more renowned internationally. It is young and vibrant and very much on the rise whether it is graphic design, architecture, fashion or industrial and product design. Various design studios and shops that sell Icelandic design products are situated close to the hotel.
We put great effort into our interior design. We wanted to be both colorful and fun and connect us to the history of the building and our location by the harbour. Everything in the hotel is designed and produced in Iceland.
Reykjavik Marina is packed with all kinds of objects that will peak your interest and attention. Seeing is believing, and guests often spend time strolling around the hotel, observing the thoughtful details we've laid out.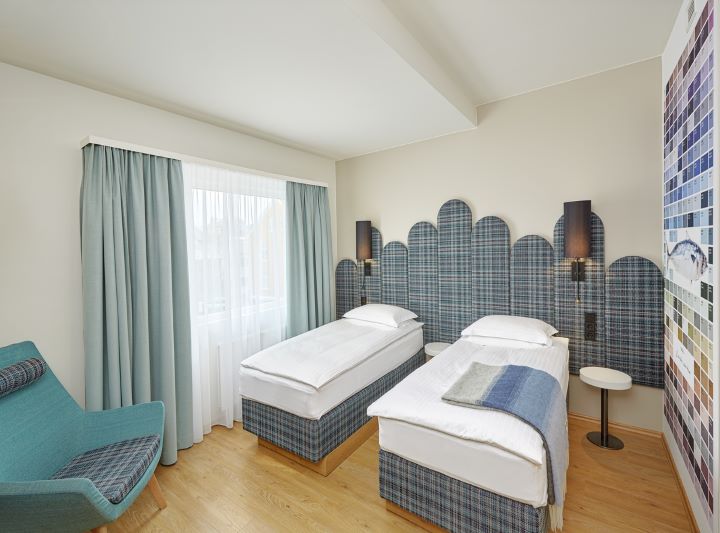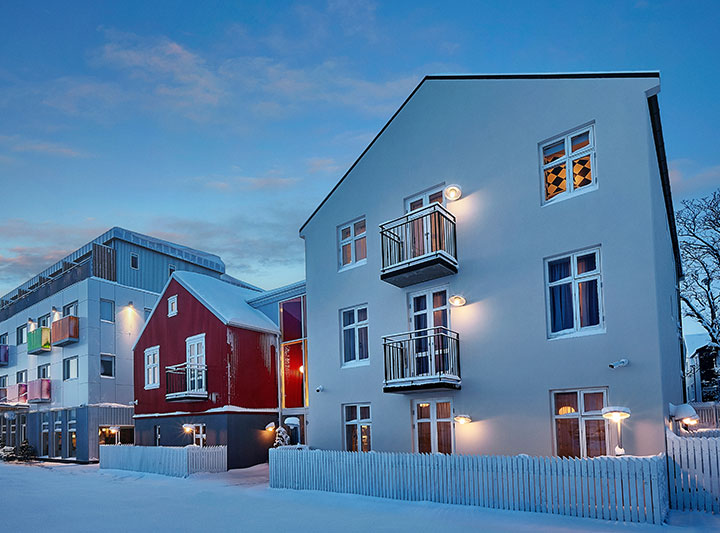 Reykjavik Marina Residence
The 'home suite home', Reykjavik Marina Residence where focus is on high-class comfort and décor. The residence is located just next to Reykjavik Marina's main building in two renovated historic Reykjavik houses. The lounge and the main suite Aðalbjörg (60 m2) is located in Daniel's House, a former residence of the shipbuilder Daniel Thorsteinsson. Six more exclusive rooms (40 m2), are located next door.
Fun facts
The shelves in the book room are made from 1600 wooden blocks recycled from the refurbishment.
220 messages are to be found in various places throughout the hotel, containing facts and messages to visitors.