The Hotel
Welcome to Berjaya Mývatn Hotel, a new 59 room hotel, rebuilt on a solid foundation, where you get to be you in a relaxed and simple environment. Kick off your shoes - and get comfortable after a long day of natural beauty and experiences.
Nourish yourself with food made from fresh ingredients and perhaps meet up with other travelers, and compare your notes. Indulge and rest well for a new day of adventure. The hotel's design is innovative, emphasizing simplicity fun, curious objects, and different spaces.
We are perfectly located en route on the Diamond Circle and the perfect base for great adventures all around.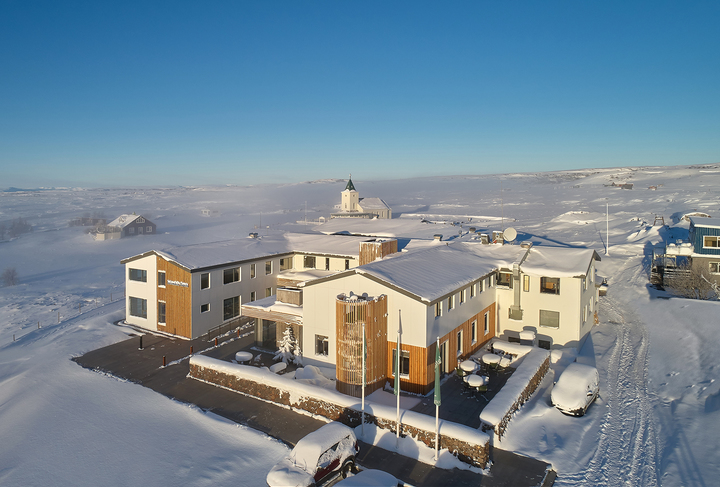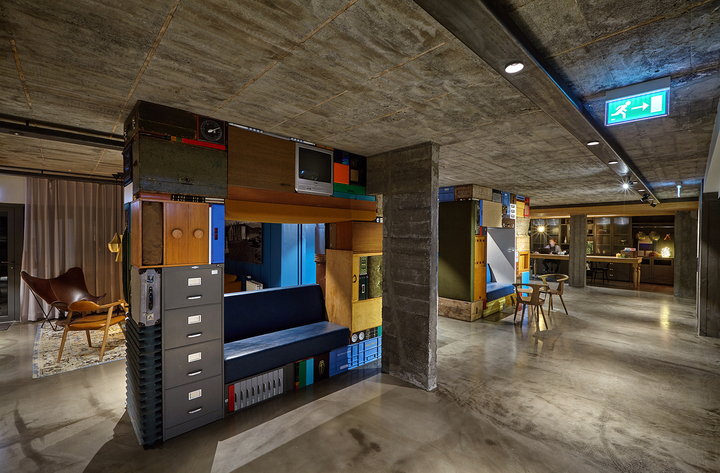 Portals by Michael Jonsson
The main idea behind the installation is to remind us of the history of Reynihlid, pioneers in hospitality in the Myvatn area, by rearranging a selection of collected items from former Hotel Reynihlid, that all carry on a memory.
The installation connects the future and the past, presented differently at the new hotel creating a framework for new memories in the years to come and to give visitors gentle reminders of what travelers do in the area with items like a camping table and camera.
Most of the items come from the previous hotel, and the families and friends connected to that hotel along with locals as well as second-hand stores in Akureyri. Some of the suitcases have even traveled all the way from Berlin.
The Swedish artist, Michael Johansson, born in 1975 in Trollhättan, lives and works in Berlin and has created eye-catching artwork predominantly in Europe but also around the world.
Michael is known for his spectacular way of combining ordinary household objects and creating sculptures and installations that often become part of the existing architecture and many times evoke nostalgic feelings.