Rest easy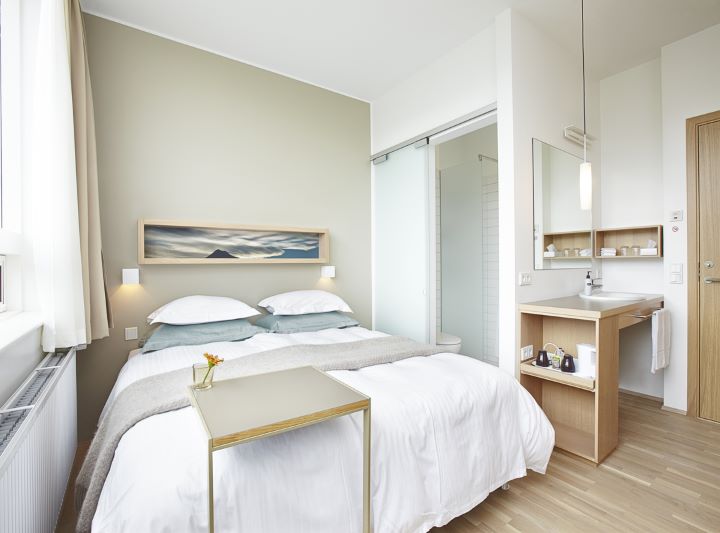 Clean Icelandic Experience
We have always emphasized first-class cleanliness in all our hotels and restaurants. To prevent the Coronavirus from checking-in we launched the 'Keeping it Clean' program where a new standard is set when it comes to keeping our hotels clean and ensuring the safety of our guests and team members. The program is built on our already high-standard housekeeping procedures and official guidelines from local authorities, allowing our guests to rest easy.
High-touch points in guestrooms defined and disinfected.
Guests have access to handsanitisers and disinfectant wipes.
Low-contact check-in. No-contact check-out.
High-touch points in common areas defined and disinfected.
Sanitising stations with handsanitisers and disinfectant wipes.
2 meter social distance rule, whenever possible or face masks.
Gathering limit set at 100 individuals in public areas. Children born 2005 and younger are not included.
New protocols for food & beverage departments.
Training on new procedures and protocols for employees and effective quality control.
Rest easy with us
Your guestroom gets our special attention with our 'Keeping it Clean' program. Disinfectant cleaning on following high-touch points in guest rooms.
Lights, lamps, and switches.
All handles and knobs on doors, closets, and drawers.
All bath appliances, soap dispensers, and hairdryers.
Phones and remote controls.
All linen – sheets, pillowcases, and duvet covers.
Tables, desks, and chairs.
Irons, minifridges, and safes.
We kindly encourage our guests to take the Community pledge with us and local authorites; The Directorate of Health and The Department of Civil Protection and Emergency Management.