Meetings & Events - Fludir
Host an successful event at Fludir
Hotel Fludir, located in the quaint village of Fludir in Southeast Iceland is an ideal and unique location for your next meeting, small conference or group event. Boasting space for 80 people (expandable up to 320), with the full compliment of technical and catering services, the hotel is ready to make sure your event is a success. Plus you are staying in one of Iceland's most picturesque locations and near some of it's most beloved attractions, such as the Golden Circle (Gullfoss waterfall, Geyser and Thingvellir National Park).
Standard meeting room amentities: high-speed wireless Internet access, projector, laser pointer, CD player, sound system, microphone, VHS video player and flipchart.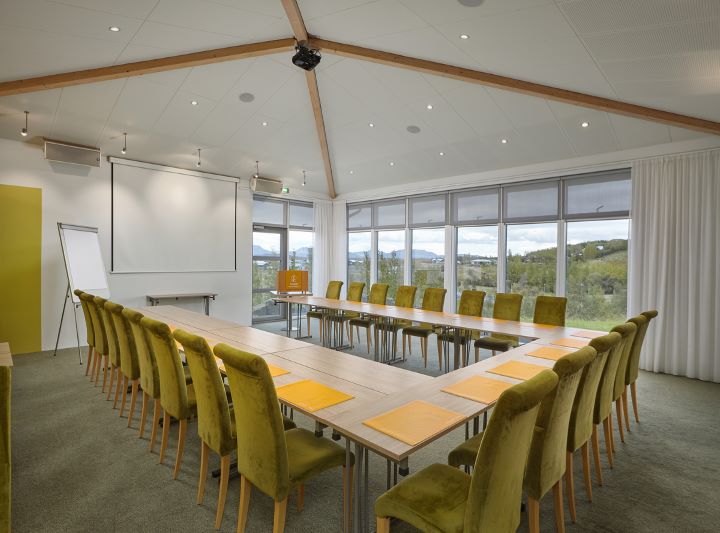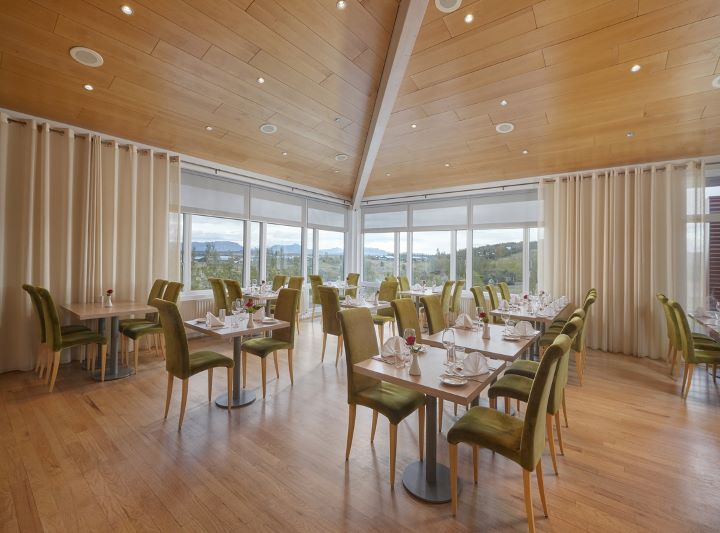 Full & half-day catering packages
Half day
Coffee, tea and juice
Morning refreshment
Whole day
Coffee, tea and juice
Morning refreshment
Two course lunch
Afternoon refreshment
Prices
Half day ISK 2.400,- per person
Half day ISK 6.300,- per person with two course lunch
Whole day ISK 3.400 per person
Whole day ISK 6.900 per person with two course lunch
All rates are include VAT and are subject to change without notice.


For further information or to book now please e-mail us at fludir(at)icehotels.is or by calling + 354 486 6630
Celebrate with us
We at Hotel Fludir have excellent banqueting facilities for various kinds of celebrations; confirmations, wedding parties (not in the summer time), birthdays or other gatherings. We offer a big assembly room that can host up to 80 seated guests and our master chefs prepare the food for the occasion, just the way you want it.
For reservations and further information call: (+354) 486 6630 or email us at fludir(at)icehotels.is