The Hotel - Fludir
Natural wonders all around
Hotel Fludir is a stylish hotel in the Icelandic countryside, only about an hour drive from Reykjavik. While there are unique wonders of nature all around: Gullfoss, Geysir and Thingvellir, together, these make up the Golden Circle, a gem of Southern Iceland and easily accessible from the hotel.

South Iceland has adventures waiting nearby for everyone, whether it is visiting the greenhouses, fishing for salmon or horseback riding on Icelandic ponies, you can be sure to find something for everyone. In the garden, you can enjoy a tranquil evening soaking in a geothermal heated hot tub or cozied up with a blanket by the fireplace, under dancing northern lights or the midnight sun. It's not a typical hotel experience, it is a night to remember.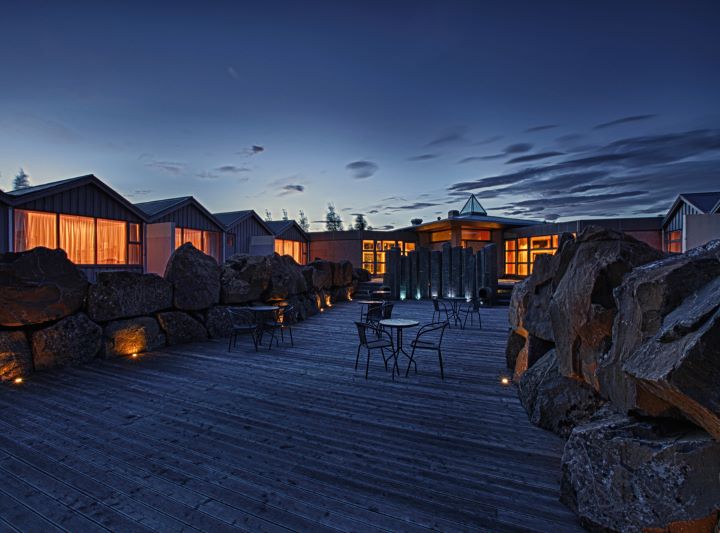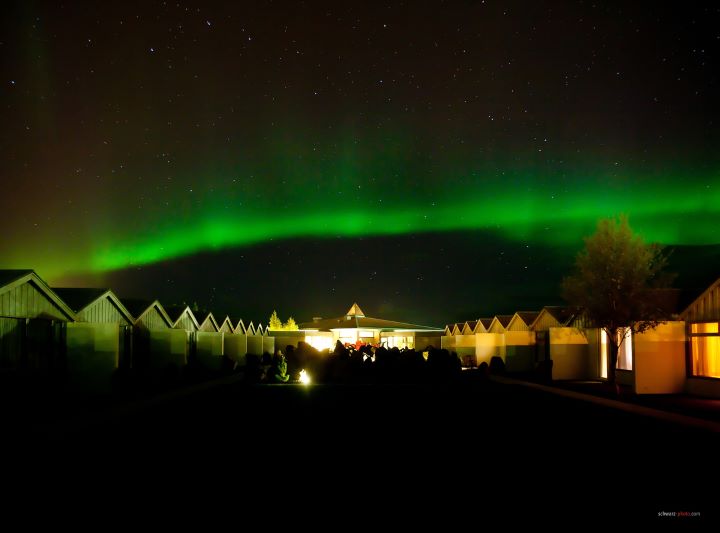 Green Hotel
The hotel is certified as a Green Hotel and operates according to the international environmental management standard ISO 14001. Our goal at Berjaya Iceland Hotels is to continually improve our environmental performance without compromising the outstanding level of service our guests have come to expect.
We pledge to:
Reduce waste and increase recycling
Choose nature-friendly products and services
Emphasize on using local products and Icelandic ingredients
Follow the current environmental legislation and aim to exceed it
Inform guests about our environmental policy and how they can help
Educate employees and service providers about environmental issues
Cradle of Icelandic vegetable cultivation
Fludir is the cradle of Icelandic vegetable cultivation, using geothermal heat in greenhouses to grow fresh vegetables year round. Fludir is specially known for this since the geothermal energy here lets us cultivate all year round. This has been practiced for years and years at Fludir.
It is wonderful to walk around the greenhouses and experience the local life at Fludir through their main industry and work. Magga, the hotel manager sometimes offers to take a walk with hotel guests around the area and tell exciting stories of vegetable cultivation in Fludir as well as of the life of locals.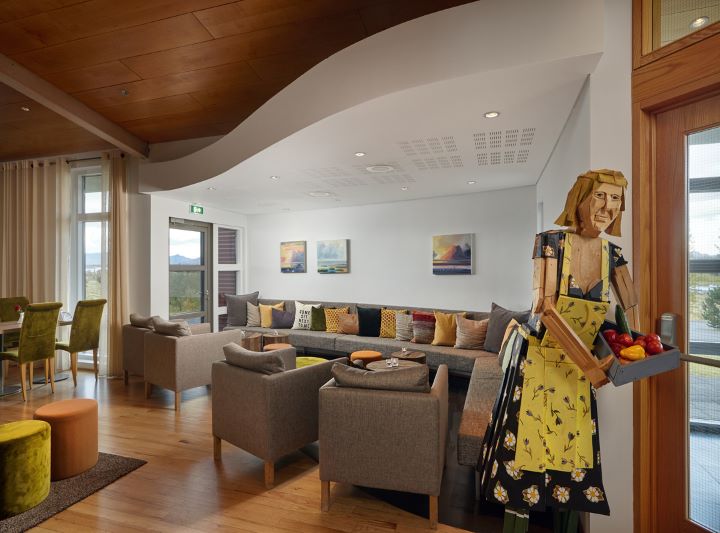 The hotel garden
Our hotel garden is our pride and joy. Expect romance, fun and an authentic Icelandic experience in the hot tubs under the midnight sun or dancing northern lights. The hotel garden has a grill and a bar and the atmosphere is unique in good weather when guests mingle, enjoy good food from the barbeque and drinks from the bar.
Fun facts
The only Icelandic mushroom factory can be found at Fludir.
Meetings at Fludir are often exceptionally successful.